The transport sector is at a crossroads in the introduction of automated vehicles. The new EU project ULTIMO is finding a new approach.
In recent years, many projects and initiatives have tested and deployed automated vehicles (AVs) in public transport. But whether the large-scale deployment of automated, shared fleets that are commercially viable will work has yet to be proven. With the launch of ULTIMO, the project aims to set new standards and introduce the first commercially viable large scale, on-demand, passenger-oriented AV public transportation services. ULTIMO plans to truly drive the integration of AVs in cities with on-demand and door-to-door services, enabling more sustainable, accessible and inclusive mobility.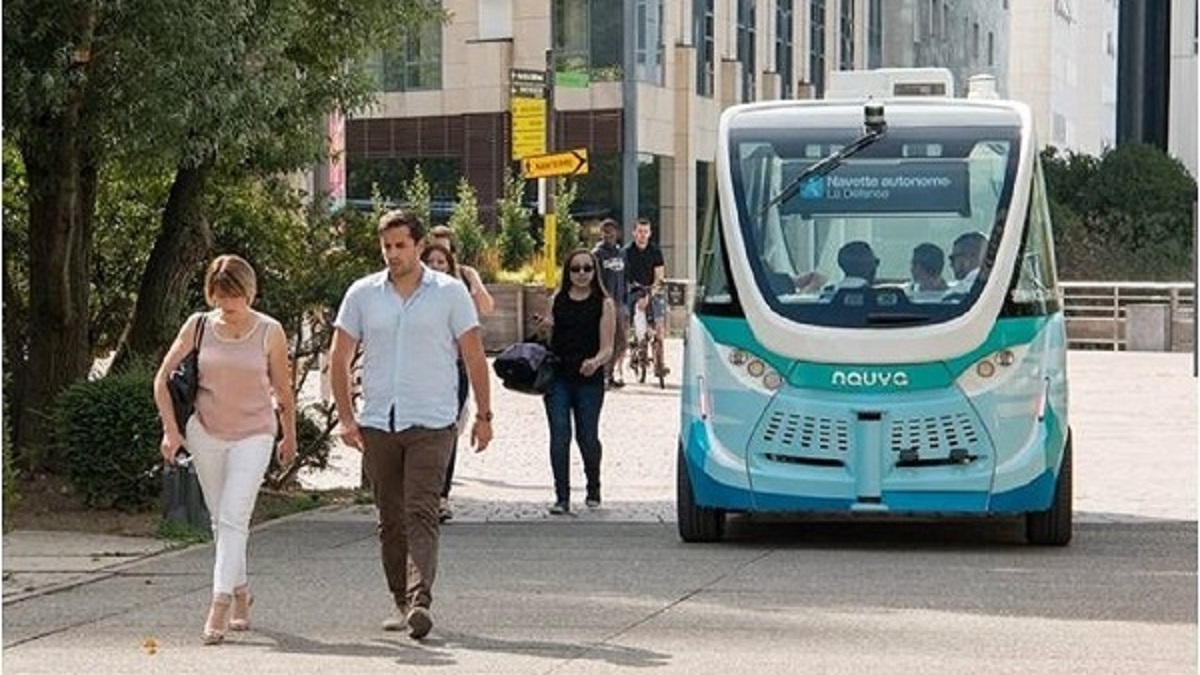 Led by Deutsche Bahn and the University of Geneva, ULTIMO is being carried out with 23 partners from eight European countries over a period of four years. ArgYou is taking care of the digital impact evaluation activities and KPIs as part of the project. In this way, ArgYou ensures the greatest possible impact on all channels through digital impact measurements from the very beginning.
ULTIMO will deploy AVs in three sites across Europe. Near Oslo, in Geneva and in Upper Franconia, 15 or more vehicles from different manufacturers will be deployed and tested in each location. The goal is to enable operation without a safety driver on board, in fully automated mode and with the support of innovative user-centric passenger services.
"I am very pleased that we, as an Impact Partner, together with 23 other partners, can ensure that in the ULTIMO project we focus communication on the users and pick them up where they already are, with topics that they are already actively looking for. This is how the new ULTIMO content is designed and communicated in a user-centric way."
Dr. Christoph Glauser
CEO
ArgYou AG
Overcome hurdles ... by joining sector forces
The currently limited lifespan of vehicles, as well as the cost of on-board safety systems and technological advances in sensor technology, mean that certain economic challenges still need to be overcome.
In addition, the required changes to urban infrastructure and the integration of automated vehicles and their services into operators' Mobility as a Service (MaaS) offerings raise important questions about how automated vehicles can realistically be integrated into public transport networks in the future.
The ULTIMO project builds on previous experiences and projects and focuses on removing barriers to large-scale deployment of automated vehicles today.
The ULTIMO project partners are:
| | |
| --- | --- |
| ARGYOU AG |   |
| DB REGIO BUS | OPEN GENEVA |
| HOCHSCHULE PFORZHEIM | RUTER AS |
| NAVYA | YOGOKO |
| SENSIBLE 4 OY | TRAPEZE GROUP EUROPE A/S |
| UNION INTERNATIONALE DES TRANSPORTS PUBLICS | PADAM MOBILITY |
| ALTRAN INNOVACION SL | BAX INNOVATION CONSULTING SL |
| CERTH | SIEMENS AKTIENGESELLSCHAFT |
| CENTRALESUPELEC | ARTHUR'S LEGAL BV |
| UNIVERSITE DE GENEVE | TRANSPORTS PUBLICS GENEVOIS |
| MOBILETHINKING SARL | ZF CV SYSTEMS GLOBAL GMBH |
| ETAT DE GENEVE – DÉPARTEMENT DE L'ÉCONOMIE ET DE L'EMPLOI | SWISS ASSOCIATION FOR AUTONOMOUS MOBILITY |
This work has received funding from the Swiss State Secretariat for Education, Research and Innovation (SERI) and has been co-funded by the European Union.