The ArgYou finding engine for measuring your own search volumes on most digital channels is now also available as an App. It's the fastest reliavle and valid market research for you always available, even when you are travelling or in the home office.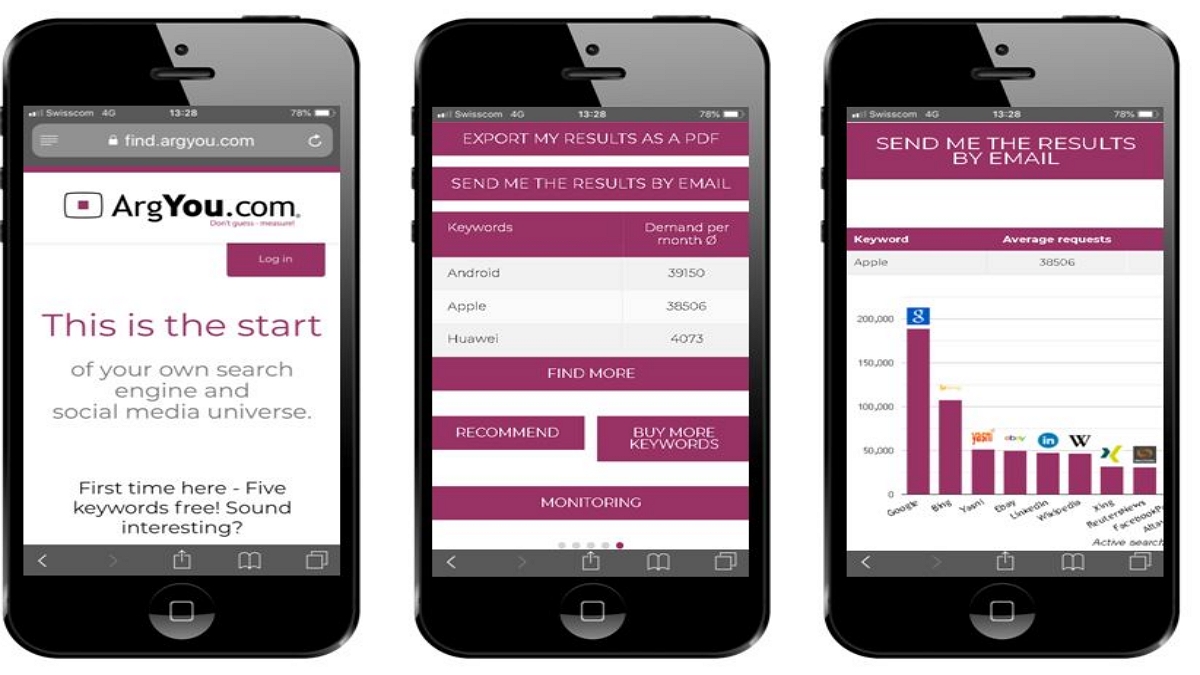 Please take in account the following English instructions in a PDF to download the App directly on your own iPhone:


ArgYou App download iPhone English Guide
The ArgYou App is also available for your Android Smartphone as a PDF:

ArgYou App download Android English Guide
Enjoy your finding but searching engine for your own business intelligence!
Your ArgYou Team!
Technical notes: The ArgYou App is a progressive web app (PWA), which is updated automatically, when updates are made on the web version of the finding engine. The PWA is exclusively available as described in the guide. The app is not available on AppleStore or GooglePlay!